MPNP: Immigrate to Manitoba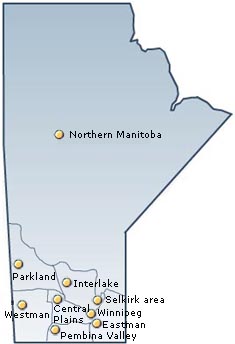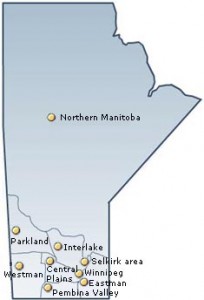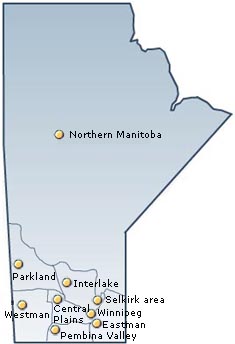 There are several ways to immigrate to the Canadian province of Manitoba. You can come temporarily to
visit
,
study
or
work
.If you want to come to Manitoba to live and work as a Canadian Permanent Resident you have two options:
Advantage of the Manitoba Provincial Nominee Program for Skilled Workers
For centuries, people from around the world have been immigrating to Manitoba. Now, thanks to the MPNP, Manitoba is attracting immigrants in record numbers.
From young graduates to established professionals with families, why are so many coming to Manitoba? The MPNP Advantage. The MPNP speeds up the immigration process, and the MPNP helps you as you plan for settlement and employment success.
When you apply to the MPNP you are applying directly to the Government of Manitoba. The MPNP selects skilled workers with potential for success based on Manitoba's economic and social needs. Being "nominated" by Manitoba means receiving a certificate that provides faster processing of your Canadian permanent resident visa.
MPNP now serving you better
The first and most successful immigration program of its kind in Canada, the MPNP is pleased to announce improvements to the application process – a streamlined online application.
Apply online: Applicants in priority streams receive expedited processing by applying online. Our online tool guides you through the steps to submit electronically all information and documents required in a successful application.
Apply by mail: Applicants in the General stream are accepted by mail only, and receive regular processing. (Information and forms are in the MPNP Application Kit PDF.)
Note: Priority stream applications may be submitted by mail. However, these applications do not receive faster processing.
The MPNP is the official immigration program of the Government of Manitoba. The application form is free. It cannot be sold. The online application tool is a free service. You do not need a lawyer or consultant to apply to the MPNP.
Come share in our success
The strength of Manitoba's economy and communities depends on the success of the people who choose to immigrate. The improved MPNP process helps you determine if you share the traits that brought past immigrants successful settlement and employment in Manitoba:
skilled individuals of working age with recent experience as well as the training and the adaptability to meet employment qualification requirements and the competitive demands of Manitoba's evolving workplace
English language skills strong enough to communicate effectively at the workplace – whether it's in a hospital, a business office or on a construction site
a connection to Manitoba through the support of family or friends who live here, or familiarity gained through having worked or studied in Manitoba
pre-arrival planning – the most successful immigrants are those who plan in advance for how to adapt to life in Manitoba and have the ability to support themselves as they settle
Read the following pages in the How to Immigrate section to learn about eligibility, about including your family, how to use the online application tool, how we assess your application and what results you can expect after submitting an application.