PEI PNP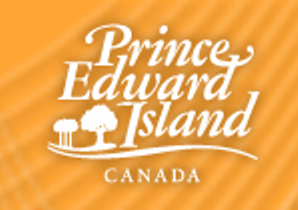 Prince Edward Island Provincial Nominee Program
The Province of Prince Edward Island welcomes newcomers wishing to embrace the opportunities presented by living in Canada's smallest province. As the birthplace of Canada, Prince Edward Island has a long and proud history of welcoming newcomers who have gone on to become some of our greatest leaders, entrepreneurs, trades people and artisans.
There are strong social, economic and strategic reasons for pursuing greater immigration. Ultimately, Canada is an immigrant and settler society, and any movement away from this basic premise is in part, a denial of our unique history and identity. Indeed, the characterization of our society as multicultural, particularly over the past 50 years, reflects the generally successful pursuit of diversity, tolerance and generosity. These generally commendable elements of nation building which, at its best, has indeed been outward-looking and compassionate, are largely attributable to the increase in migration of individuals through immigration programs that address the Island's population and economic needs.
Enhanced promotion of immigration is playing a significant role in the Province of Prince Edward Island's strategic direction enabling our immigration system to be more flexible and responsive to our labour market needs. Improvements undertaken will expedite the selection of nominees to ensure that immigrants can get to Prince Edward Island quickly where those skills and investments are in demand. A well-managed and efficient immigration system is critical to ensuring that Prince Edward Island is a destination of choice for newcomers and that the province continues to support an open immigration policy.
With the introduction of the Prince Edward Island Provincial Nominee Program (PEI PNP) in 2001, the province has taken a leadership role in setting its own immigration criteria and objectives. Under the Agreement for Canada-Prince Edward Island Co-operation on Immigration, the PEI PNP is a Federal-Provincial partnership between the Province of Prince Edward Island, represented by Immigration Services, and the Government of Canada, represented by Citizenship and Immigration Canada (CIC).  Through this program Immigration Services has the ability to nominate individuals to CIC.  The PEI PNP is responsible for the majority of all international newcomer entries to Prince Edward Island.
The program nominates individuals it deems likely to make a positive contribution to the province. Applicants are assessed on criteria set by Immigration Services within the Labour Impact and Business Impact Categories. The PEI PNP establishes nomination targets for each category under the program based on the province's priorities.
Review all the streams under the two categories of the PEI PNP to determine which stream works for your situation. If you can't identify an appropriate category under the PEI PNP, you may also visit CIC's website at www.cic.gc.ca for other immigration options.
If nominated by Immigration Services, you must then apply for Canadian permanent resident status to CIC via the visa office/embassy. You will be required to pay immigration fees and meet the federal immigration statutory requirements. CIC has the final authority to issue a permanent resident visa.