Urgent processing of a permanent resident card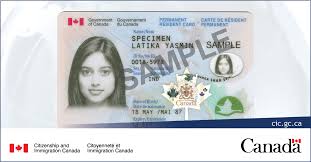 To qualify for urgent processing, you must be travelling within the next three months due to:
your own serious illness,
the serious illness of a family member,
the death of a family member;
a job opportunity, or
work related to your current job.
Even if you qualify, we can't guarantee your application will be processed urgently or that you will get your permanent resident (PR) card on time.
You will need to submit an application for a permanent resident travel document (PRTD) to the visa application centre (VAC) which serves the country and area you are visiting, once you are outside Canada.
If your return flight to Canada is in less than six weeks and you are concerned with receiving the PRTD in time, please ensure to mark your application "Urgent" and provide your travel dates and flight itinerary when applying.
The PRTD is only valid for one (1) re-entry into Canada. Without a PR card or a PRTD, you will not be able to travel to Canada except by private vehicle.
You should apply for your PR card when you return to Canada.
Learn more about what happens after you apply for a PRTD. Please Contact 【嘉和国际】 Ayase International