Almost 4 million visitors to B.C. in 2016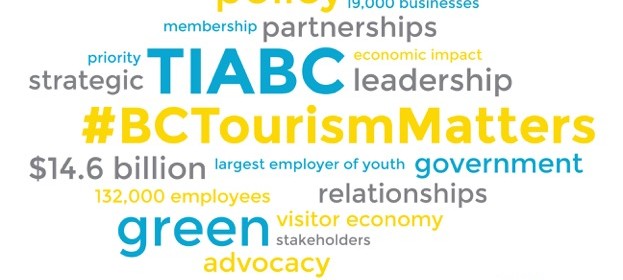 THE August international visitor numbers are in and they are proof that this past summer has been an exceptional time of growth for tourism in British Columbia.
Year-to-date figures show an 11.5% increase in international visitors over the same time period last year (January to August). That represents close to four million total overnight international visitors (3,990,574) that came to B.C. during the first eight months of this year.
In August alone, 789,783 international visitors came to B.C., a 7.5% increase compared to August 2015.
Other notable increases for August include:
U.K. – up 32.1%
Australia – up 28.8%
Mexico – up 22%
Japan – up 19.8%
Europe – up 17.6%
South Korea – up 10.4%
China – up 10.2%
United States – up 3.9%
There are a number of factors contributing to the growth in visitor numbers, including increased air access and capacity to Vancouver, a low Canadian dollar and Destination BC's new international marketing strategy.
The growth of overnight entries from Mexico, the U.K. and China is partly due to increased air access. For example, China has a new three-times-per-week flight on Xiamen Airlines which was introduced between Xiamen Gaoqi International Airport in China and Vancouver in late July. Air China also introduced an additional three flights per week for August and September. Each new daily international flight to Vancouver International Airport (YVR) creates between 150 and 200 new jobs at the airport, plus more jobs in B.C.'s hotels, tourism attractions and businesses. The new flights are thanks, in part, to a 2012 international jet fuel tax eliminated by the provincial government to reduce costs for airlines and give travellers more choice.
Shirley Bond, Minister of Jobs, Tourism and Skills Training and Minister Responsible for Labour, said: "Four million international visitors coming to this province this year means that British Columbia is increasingly becoming a top choice destination for travelers from around the world. As we celebrate the summer tourism growth, we also look forward to the fall tourism season. These visits support local businesses and jobs throughout B.C. and are a reason why tourism is helping our economy be an economic leader in 2016."
Marsha Walden, CEO, Destination British Columbia, said: "In our largest international market, the U.S., we're pleased to see a healthy 14.1% increase in overnight visitors coming through our airports. In regards to Mexico, Aeromexico only recently introduced a direct flight from Mexico City in December 2015, and yet we've already experienced a dramatic 31.9% year-to-date increase in overnight visits. This means we're successfully creating demand for B.C.'s unique tourism products. It's a fiercely competitive global marketplace. Our strategy to grow B.C.'s market share of premium international travellers is paying off and our tourism industry operators and experiences continue to 'wow' guests from all parts of the world."
Quick Facts:
The tourism industry is helping fuel the provincial economy, which is expected to lead the country in economic growth in 2016 and 2017.
Tourism supports nearly 19,000 businesses and 127,500 employees in B.C. and is a key sector in the BC Jobs Plan.
The Province invests more than $98 million annually in the tourism sector across every region to grow and market the sector.
In 2015, 4.9 million international visitors came to B.C. – about an 8% increase compared to 2014.
Short URL: http://www.voiceonline.com/?p=63335